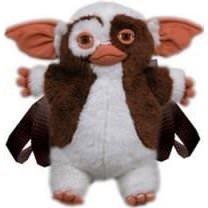 Here is Gizmo the creature that became famous over night in the movie Gremlins.
Now you can own your own Gizmo backpack it looks like Gizmo but it is a backpack and you don't have to be carefull with water or food after midnight (I think….)
Go have a closer look at this cute Gizmo Plush Backpack.