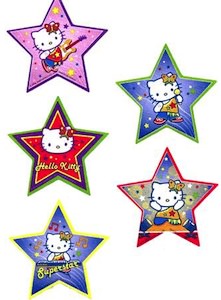 Hello Kitty stickers are always fun but now they are even better.
This set of Hello Kitty stickers have glitter on them and are star shaped.
They come in a pack of 24 and with 5 different Hello Kitty designs and that makes them perfect as party favors and sticker collectors.
Go get your own Hello Kitty Glitter Star Stickers.