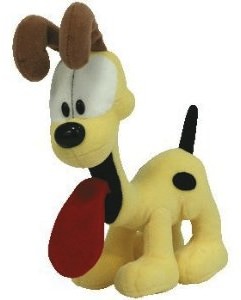 Here is Odie the dog from the Garfield cartoons.
Odie loves to be your friend and this plush version of Odie is fun to play with and cuddle all night long.
This plush toys is made by TY and that of course stand for quality so you don't have to worry when you kids are playing with this funny plush dog.
Check out this Odie The Dog Plush Toy.
You may also like: