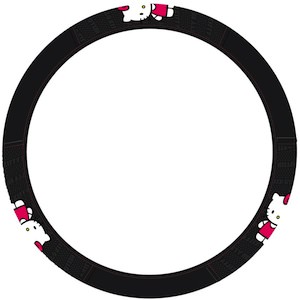 Why are cars so boring on the inside?
Simply because you didn't decorate it yet.
This steering wheel cover is specially fun for Hello Kitty fans as it has Hello Kitty on it and even her name printed on it.
So now you car's steering wheel can be so much more fun.
And an other advantage is that your steering wheel is not so cold in winter as Hello Kitty will keep it warm.
If you are decorating your car then come and check out this Hello Kitty Steering Wheel Cover.