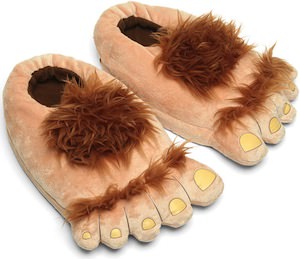 If you always wanted to be a halfling like in the Lord of the Rings or the Hobbit stories then now you came a bit closer to becoming one.
These slippers are like Hobbits feet and are great and warm and look like you are becoming one of them.
And these slippers comes in one size that fits most adults so that you can just walk on to the set of the next Hobbit movie.
Get your feet warm like a halfling just by ordering your The Hobbit Halfling Feet Slippers.