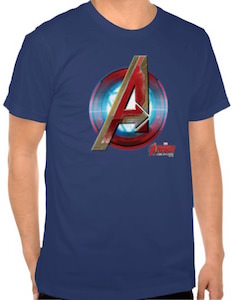 This Avengers t-shirt comes in men and women's styles in many colors and sizes so that everyone can enjoy one.
On the t-shirt you can see the big Avengers "A" but this time in a Iron Man style, it's red with arc reactor behind it. Besides the big A the shirt also shows the Avengers Age Of Ultron logo.
Now the world will know what superhero's you support and this t-shirt just keeps in style like for ever as the Avengers will never die they will keep us safe for many generations to come.
Come and check out this Marvel Iron Man Style Avengers Logo T-Shirt.