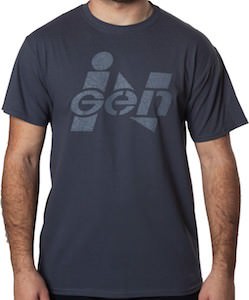 If you like Jurassic Park then of course you know all about InGen as they recreated the amazing dinosaurs that live on the island.
And now there is this grey t-shirt that has a worn looking InGen logo on it.
Of course wearing this t-shirt will not make people stare as not many people are gone know that it is related to Jurassic Park. Of course wearing this t-shirt will also find you true fans of the Jurassic Park movie franchise.
This Jurassic Park t-shirt is made from 100% preshrunk cotton and is available in adult sizes Small – 5XL.
Show the world you knowledge about dino research by wearing this Jurassic Park InGen Logo T-Shirt.