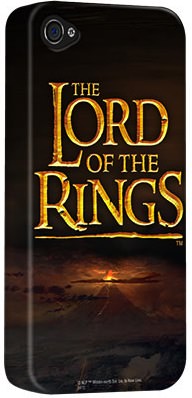 If you have an iPhone 3g, 3gs, 4 or 4S or maybe and iPod touch 4e generation then you are in luck.
You can get this amazing Lord of the Rings case that shows an amazing scenery and the Lord of the Rings logo.
This amazing looking case is made by Case-Mate witch means that you will get an great quality case that is extremly tin but still protect you iPhone or iPod touch from harm.
Lord of the Rings fans will be loving this case as now they can show the world about there love of adventure.
Come have a closer look at this Lord Of The Rings iPhone and iPod Touch Case.