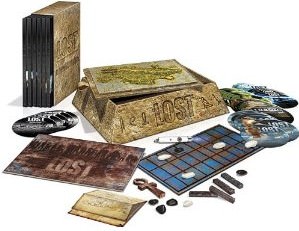 Television doesn't get any better than this.
So yo are a big Lost fan, or a huge Lost fan, either way you need to get this amazing loaded box set. Lost: The Complete Collection, featuring every episode of all six seasons and includes one full disc of never-before-seen bonus with over two hours of content exclusive to the complete collection. This set also includes:
• Special edition collectible Senet game as seen in Season 6
• Custom LOST island replica
• Exclusive episode guide
• Collectible ankh
• Black light
Find your Lost: The Complete Collection.