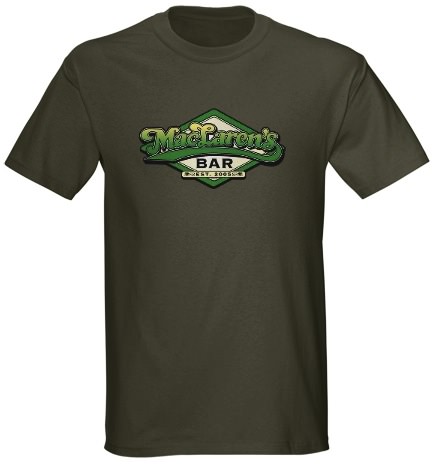 Real How I Met Your Mother watchers know by now where Ted, Robin, Barney, Marshal and Lily hang out all the time. Yes there downstairs bar MacLaren's.
And that is why you as everyone else in this world could buy this shirt and show you love to the show.
Go have a look at the MacLaren's Bar T-Shirt.