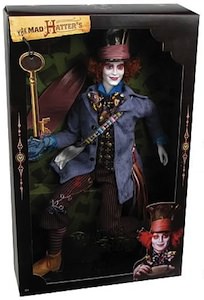 Did you enjoy Johnny Depp in the Alice in Wonderland movie?
He was the perfect Mad Hatter and now you can own him as a Barbie doll. Alice in Wonderland needs Mad Hatter and now he can live with you to.
This is a Barbie with lots of details and that means that you have an almost real Mad Hatter.
Go get your own Mad Hatter Barbie Doll.