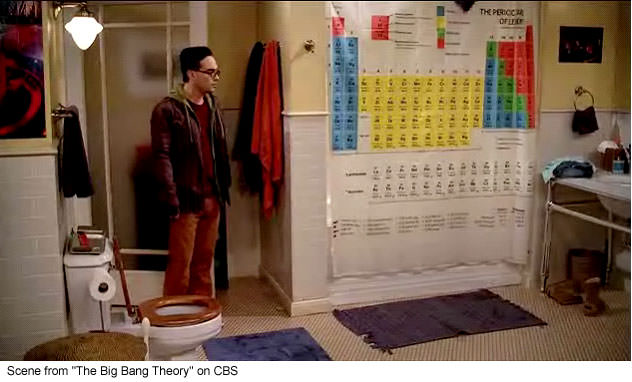 Remember that first episode of the Big Bang Theory (the pilot) in witch Penny takes a shower in Leonard's shower and the great shower curtain he has?
You know that great shower curtain is for sale and you can own one yourself. It is the Periodic Table of Elements put on a vinyl shower curtain.
Have a closer look at this Big Bang Theory Shower Curtain.