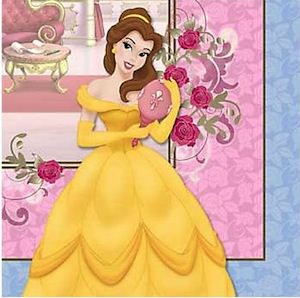 If you are planning a princess party then of course you need princess napkins.
These napkins have Princess Belle from Beauty and the Beast on them.
And with a real Disney Princess on your napkins you princess party will be amazing.
These napkins are 6.5 x 6.5 inch and are two ply and they come in a pack of 16.
So if napkins is what you need for your princess party then check out these Princess Belle Beauty And The Beast Napkins.