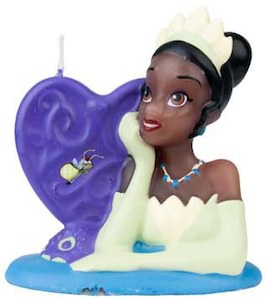 A special girl deserves a special birthday and that means a cake with a special princess on it.
This is a birthday candle of Princess Tiana from the Princess and the frog movie.
And the birthday candle is 3″ high and 2.5″ wide and is hand painted and of course food safe. I think this candle would look amazing on almost any birthday cake.
If you are planning the Princess Tiana party then come see this The Princess And The Frog Birthday Candle.