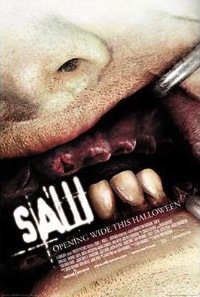 If you are in to thriller movies then Saw is probably something you have seen.
This poster is based on the Saw III movie and shows a some once mouth with missing teeth and if you know anything about Saw then you probably know that those didn't get out the way they do it at the dentist.
This poster is 24 x 36 inch the perfect size for in a nice frame in your entertainment room.
Now is the time to see it up close so come check out the Saw III Movie Poster.