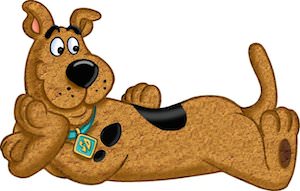 Now your kids can have their own dog that doesn't bark, need walk or even needs to eat.
This is a pillow based on Scooby-Doo. Kids are gone love cuddling with their own dog that also is a cartoon character.
The Scooby-Doo pillow is super soft and is 10 x 16 inch and is great for on bed, couch or chair and of course just lying on the floor while cuddling with the kids.
No this is not a head pillow to sleep with but don't worry kids are gone do everything with it and probably also sleeping on it.
Come have check out this Scooby-Doo Cuddle Pillow.