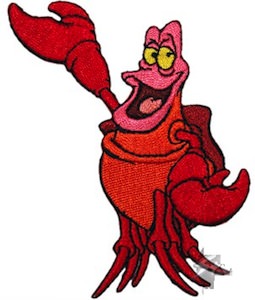 Fix torn clothing with a nice Disney patch of Sebastian the lobster friend of Ariel the Little Mermaid.
This patch is 2 x 3 inches and can not only be used to fix clothes it can also be used to decorate clothing or jackets and backpacks.
You can eassily iron Sebastian to clothing or sew it on so that it stays perfectly secure.
Now is the time to get the lobster ready to shine so order your The Little Mermaid Sebastian Patch.