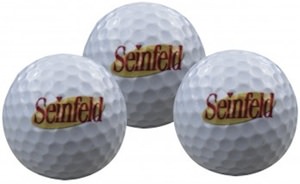 Play a round of golf with this set of 3 Seinfeld golfballs.
A great way to find you balls when you play with a Seinfeld golfball.
These balls of course have the Seinfeld logo on it and that makes your round of golf even more funny.
Check out this set of Seinfeld Golfballs.