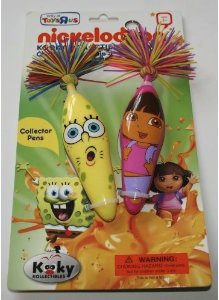 Spongebob Squarepants and Dora the Explorer together in one package of pens. Yes this pack has two pens and that is great for the Dora and Spongebob fans.
These Kooky Klicker pens are great fun to collect and use and now you can have or give two of the favorite  characters from kids TV.
Check out this Spongebob and Dora Pen Set.