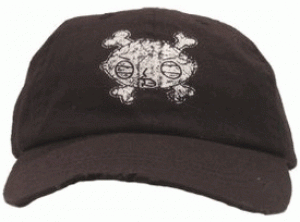 Stewie from the hit animated television series Family Guy is the cute little baby, but as we know he is not really cute or little at all.
This is a cool Stewie hat that features a Stewie and crossbones on the front, with a distressed look it gives it a bit of an edge….Just how Stewie would like it.
An adult size hat with an adjustable buckle on the back and a torn rim to make this Stewie and crossbones hat look like your favorite hat immediately.
Get your Family Guy Stewie Skull and Crossbones Hat.