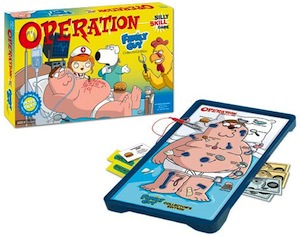 If you are looking for a different board game to get through the dark and cold nights or the rainy Sunday then you are in luck.
This is a special version of the classic game operation.
This is the Family Guy version with Peter Griffin as the patient that we are operating.
Of course now you want to be extra carefull with removing  Peter's organs other wise ther will be no more Family Guy.
Time to order your own personal version of Family Guy Operation Board Game.