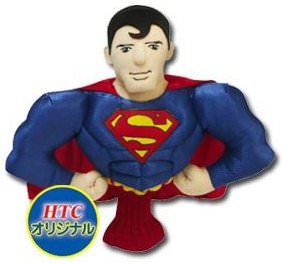 Make you golf clubs look amazing while they are in your golf bag.
This is a Superman golf club head cover and it looks just like the real Superman.
This head cover will fit a 460cc driver and with this head cover you will protect you club from harm and make it much easier to find it in between all those other clubs.
And this Superman head cover is imported from Japan and that makes them pretty rare on this side of the world.
Become a bit closer to Superman with this Superman Golf Club Head Cover.