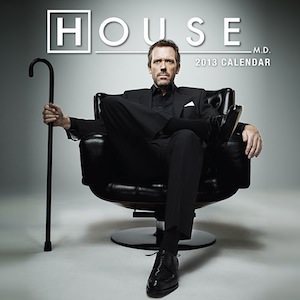 We all loved to stories of the TV series House M.D. and now that the series came to and end not much is left for us to enjoy.
But at least there is a 2013 wall calendar with of course Gregory House and Willson and many others of the House cast members.
This calendar will in 12 months tell you all about House and his staff.
Come check out the House M.D. Wall Calendar 2013.
You may also like: