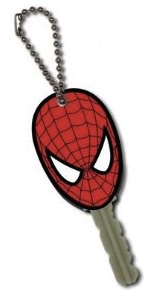 Boring home keys are ok but why would you accept it when you can make your keys look so much better.
How about having your own Spider-Man key? This key cap will do that for you. Just slide the Spider-Man cap over your key and you are ready to enjoy it.
Go have a better look at this Spider-Man Key Cap.