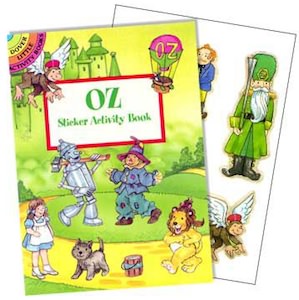 Kids who like The Wizard Of Oz will have tons of fun with this sticker book.
This book is full of stickers based on the Wizard of Oz. You can of course find Dorothy, Tin Man, Cowardly Lion and Scarecrow.
And the book does not just have stickers no it also has an Emerald City backgroud where you can stick them on and you can even reposition them to make it all nice and fun.
Suprice your kid with this The Wizard Of Oz Sticker Book.