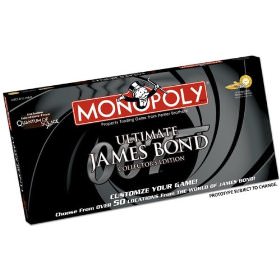 Now you can own a collectors edition Monopoly of nothing less then James Bond. And what makes it so special you wonder?
You can customize this Monopoly game you play so that you have different locations as you friends on their game.
It comes with 6 golden pewter tokens that all bring back memories of the 007 movies. Like a poker chip from Casino Royal or an Octopus.
This is real a once of a lifetime opportunity to get this special James Bond Monopoly