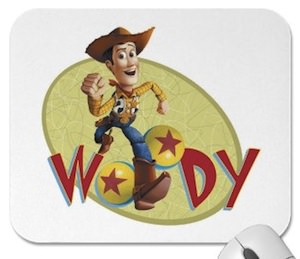 Cowboy Woody from Toy Story likes to be your friend and loves to play with you and the computer.
Now Woody can be on your computer mousepad and you can move the mouse over him.
A great mousepad for kids who love Woody, Toy Story and cowboys.
Check out the great design of this Toy Story Woody Mousepad.