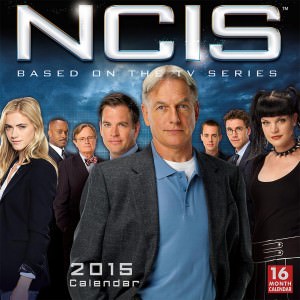 Are you so busy that you sometimes forget appointments and other significant events?
It does not need to happen again if you use this amazing 12 month wall calendar, based on the hit TV series NCIS, to write down all those important dates and it also has a bonus page that covers September 2014 to December 2014 to make the transition to the new 2015 calendar easier.
This NCIS calendar has a different 12″ x 12″ page for each month and when opened up to 12′ x 24″ you will find a full color picture of your favorite NCIS characters for each month.
You will find photos Jethro Gibbs the "boss", Abby Sciuto, Tony Dinozzo, Tim McGee, Jimmy Palmer, "Ducky" Mallard, Leon Vance and the newest cast member Ellie Bishop.
Don't miss another appointment when you use this 2015 NCIS Wall Calendar.
You may also like: