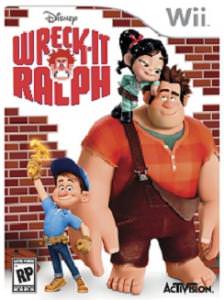 Wreck-It Ralph is a fun and cool animated movie that is loved by many.
This is a video game based after the movie Wreck-It Ralph, in this game you will try to help Ralph prove that there's more to him than his bad guy reputation suggests.
There is s many cool detaile and fun games inside this one game, you can swap your character on the fly use Fix-It-Felix's magical hammer to repair things or use Wreck-It Ralph to destroy obstacles.
Wreck-It Ralph is available for the Nintendo Wii, Nintendo DS and the Nintendo 3DS.
Get your game on with the Wreck-It Ralph Nintendo Video Game.