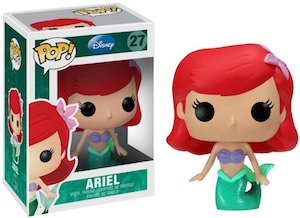 There we have the Little Mermaid as a super cute pop! vinyl figurine made by the people from Funko.
And this figurine of Ariel like all the other pop vinyl figurines is 3.75 inch tall and looks adorable.
All the details you want you get with this Disney figurine and this figurine comes in a display box so that you don't have to unpack it if you don't want to.
Princess Ariel would be a great addition to your collection of figurines and she sure loves to stand around on your desk or maybe the book shelve.
Come and have a closer ooh at this Ariel The Little Mermaid Pop! Vinyl Figurine.