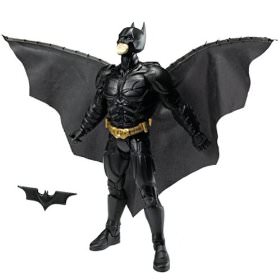 Mattel made this great looking action figure of the Dark Knight, a real collector item and also a great toy.
This version of Batman stands 14″ tall and has huge wings that can fold in. This toy is great for young and old.
Read more about what others have to say about the Batman Dark Knight Action Figure by Mattel.