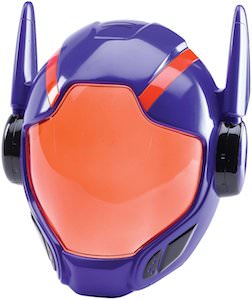 The mask that Hiro Hamada wears when he is wearing his superhero outfit can now be yours.
The purple helmet makes you look like Hiro and of course feel amazing just like him.
Playing Big Hero 6 will be so much fun when you have your own toy mask like this one.
Just imagine all the adventures you can get into when you have your own Big Hero 6 mask.
And yes of course this mask is adjustable by straps so that it fit perfectly and it also has padding inside so that it stays on your head comfortably.
Go play Big Hero 6 with this Big Hero 6 Hiro Hamada Mask.