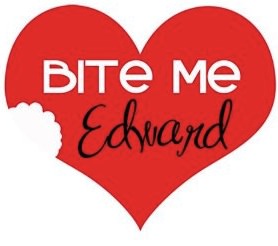 Want to show the world a cool tattoo without getting the needles in to your skin? Now you can have this a Bite me Edward Tattoo in the shape of a heart with a bite out of it. This temporary tattoo is 1.5″ wide and comes in a pack of six so that you can keep putting it back when the old one wears off.
Of course this is a great way to show the world you love of Twilight and Edward Cullen.
Go check out all the details of this Bite Me Edward Heart Temporary Tattoo.