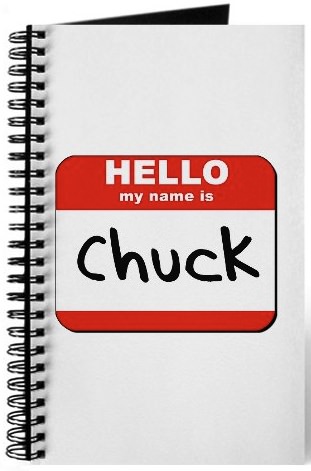 Great you need a new journal for school or maybe even work. hmm should you get one of those boring one's that everybody else has?
NO you should not get one of those. why not get this one to remind you of the TV series Chuck. It could also be nice if you name really is Chuck.
Order this Chuck Journal.