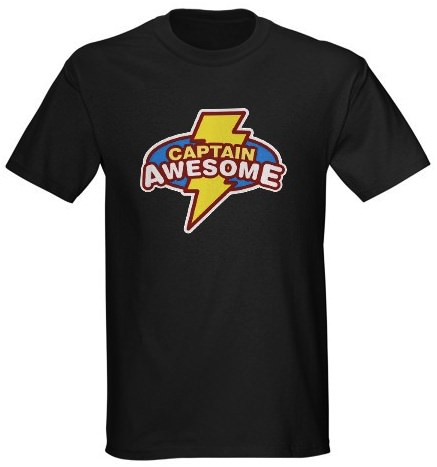 Are you awesome or better are you as awesome as Chucks soon to be brother in law?
If so then you just need to get this Captain Awesome shirt you can of course also get it when you are not as awesome but just because you like it. Lets face it not everybody can be as awesome as captain awesome but you can still make the girls believe you are.
Get you own Captain Awesome T-Shirt in the color you like just to say "HEY I LIKE CHUCK".