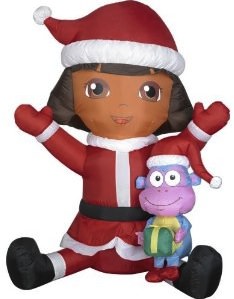 Who doesn't want a 4 feet tall Dora and Boots in there garden as Christmas decoration. Dora the explorer is all dresses up as Santa and Boots has a nice hat and a present.
And this Dora the Explorer inflatable will inflate itself with the included fan.
Get your ideal Christmas decoration with this Dora and Boots Inflatable Outdoor Christmas Decoration.