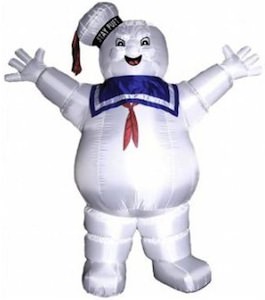 Halloween will never be the same as now you can have the GIANT Marshmallow Man from the Ghostbusters movie in your front yard.
And yes this outdoor inflatable is pretty big at almost 11 feet this Stay Puft man will really take over your yard.
This giant Ghostbusters creature will be waving in the wind while people try to enter your garden.
Ghostbusters fans come and check out this Ghostbusters Stay Puft Marshmallow Man Inflatable.