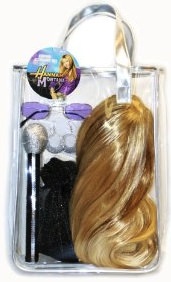 Want to be Hannah Montana for Halloween?
Now you can. This Tote Bag contains everything you need. From a Wig so that you can have your hair just like Hannah a microphone, earrings and more.
Impress all your fans and be Hannah Montana this Halloween.
Go see more pictures about this Hannah Montana Accessories Bag.