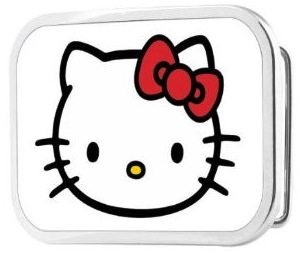 Now you can show that you like Hello Kitty.
This Hello Kitty belt buckle shows the face of Hello Kitty including a red bow on a white background.
A unisex buckle that will look amazing with the belt of you choice.
This belt buckle fits a standard size belt.
Get ready to impress by wearing this Hello Kitty Belt Buckle.