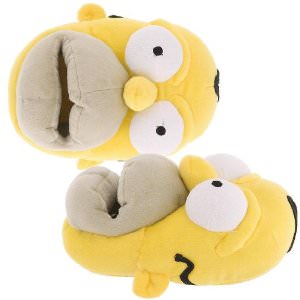 Winter brings cold feet and cold feet are no good.
So lets start winter with some nice Homer Simpson slippers to keep your feet nice and warm. And to make it more fun the slippers are in the shape of Homers head.
Order you pair of men's Homer Simpsons Slippers.