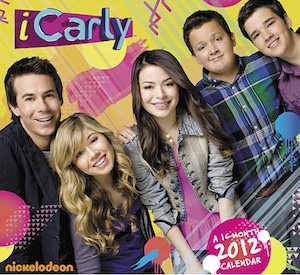 The new iCarly calendar is here.
2012 can't be getting any better with the 2012 iCarly Calendar with tons of pictures of iCarly, Sam and all there friends.
And to make this calendar even more fun I am gone tell you this calendar is not 12 months no it is 16 months and that means that it already starts in September. And because it starts in September it is a great back to school item.
Every month on the iCarly calendar shows a great photo of iCarly and that is what we want tons of pictures of iCarly and her friends.
If you like iCarly and would love to have a new calendar then this is what you need.
Order your 2012 iCarly Wall Calendar.
You may also like: