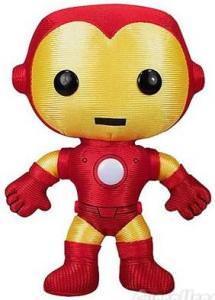 Iron Man, one of the coolest superheroes from the awesome series of comics and movies that Marvel brings us.
Have a look at this really fun plush toy that features a well depiction of Iron Man, in the shiny red and gold superhero suit with textures that just set it off and check out the fine details …. Yes all of this and Iron Man is still soft and cuddly.
The Iron Man Marvel plush stands approximately 8 inches tall and will be the perfect addition to a collection, great bed time companion or a super cool road trip buddy.
Cuddle up in a superhero way with the Iron Man Marvel Plush.