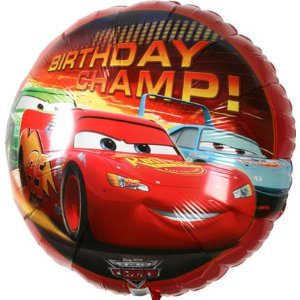 This is an 18 inch mylar baloon based on the movies Cars and Cars 2.
On this balloon we see Lightning McQueen in a race and above that it says Birhtday Champ. And this print can be found on both sides of the balloon.
Of course this balloon comes flat so you have to inflate it yourself or go to a party store to get it filled there. And yes this balloon is safe for helium so it will float around the party.
Racers start your engine and go get this Cars Lightning McQueen Birthday Balloon.