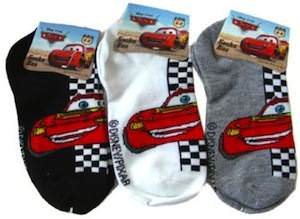 Your kids are gone love these socks.
Cars is probably still one of you kids favourite movies and now he can wear these nice Cars socks.
This is a set of 3 pairs of Lightning McQueen socks and the socks of course come in different colors so that it aleast looks like your kid wear something else 😉
You just have to have a much closer look at these super fast Cars Lightning McQueen Socks.