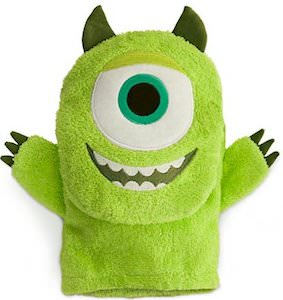 Bath time will be so much fun with a Disney bath mitt like this one of Mike Wazowski.
This Mike Wazowski bath mit looks just like Mike complete with his one huge eye and everything.
Not only is it great to wash the kids with this bath mitt you can also have fun with it while the kids are playing in the bath.
Mike love to be a little puppet that washes the kids.
This Monsters Inc. bath mitt is made from 100% cotton and even went with Mike to the Monsters University.
Surprise your kid with this Monsters University Mike Wazowski Bath Mitt.