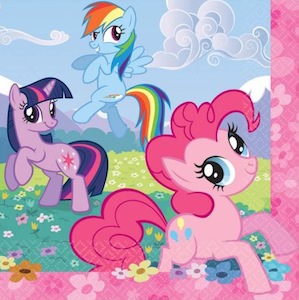 Will you have a My Little Pony birthday party to arrange?
If so then lets start with these napkins.
These My Little Pony napkins come in a pack of 16 and have a picture on it that includes Rainbow Dash, Pinkie Pie and Twilight Sparkle.
The 3 super fun ponies can be found on each of the 16 napkins and will be a great start for the My Little Pony party.
Come and check out these My Little Pony Party Napkins.