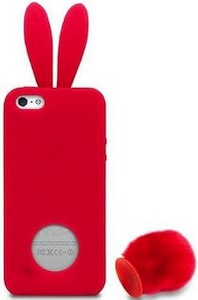 Jess from New Girl has a fun style and so even her iPhone has a case that you will not see often in the wild.
But now you can have a red bunny case just like Jess has.
You can now make your iPhone 5 look like a red bunny and yes of course it comes with a fluffy tail.
And you can easily take the tail of so that you don't always have to take it around with your. The red bunny tail also work as a stand for your iPhone so now this red case became even more fun.
And just like Jesses case this red iPhone 5S case has bunny ears sticking up making it so much more fun.
When you get this New Girl iPhone case they even give you a free screen protector so that you phone is more fun and protected.
Come and check out this New Girl Jess Bunny iPhone 5 Case.