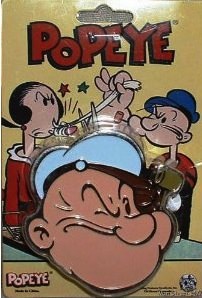 This limited edition belt buckle shows the face of you favorite classic cartoon character Popeye.
The metal belt buckle has a enamel finish to make it look just like your favorite sailor.
And with a size of 3 inch tall and high this buckle will look stunning on a pair of jeans.
Come check out your new Popeye Belt Buckle.