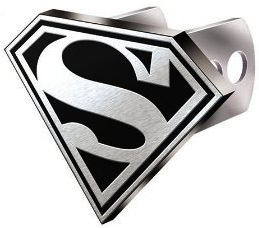 There are days that you truck is not pulling anything and on those days you want to show your love for Superman.
So why don't you have a great hitch cover yet?
This cover is made out of brushed aluminum to make the Superman logo come out great. Of course it Includes both 2″ and 1-1/4″ receiver stems to fit a variety of receivers.
Go get yourself this Superman Hitch Cover