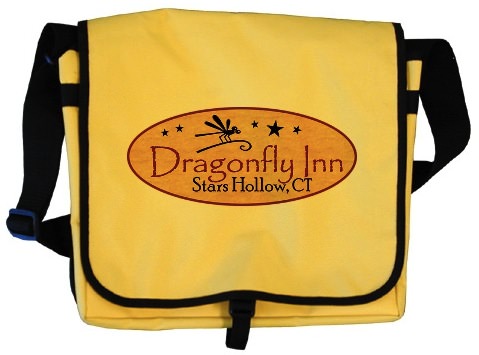 Who doesn't want a bag of the Dragonfly Inn?
Right all the Gilmore Girl fans out there need a bag like this because it is great for school or not school and great for books and great for what every you may think of that could be fun to carry with you.
You got it I guess and that means order your Dragonfly Inn Messenger Bag.